---

---

---

hits since 06/12/03.
---
---
---
cornsnake corn snake cornsnakes corn snakes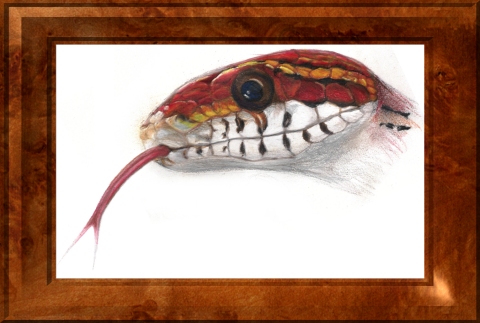 Featured products
There are no available featured products...
---
11/20/2009
---
All of the animals previously offered by SerpenCo have now been sold. Anyone interested in the animals that are shown here on this list are now invited to contact Mark or Kim Bell at Reptile Industries, Inc. (Sales@reptileindustries.com, Phone (239) 455-9128) to further inquire about their availability for purchase. Ordering from this site has now been disabled, and the animals shown here are no longer available directly from me.

I would like to thank everyone who has helped me over the years to create and live my dream of playing with cornsnakes for a living. It's not something everyone gets to do in their lifetime, living a dream that would seem a pipedream (or even a nightmare!) to most, and I am deeply appreciative of you all for making that a possibiltiy.

Now Connie and I can begin our retirement in earnest.
---
Subscribe to the monthly
newsletter !